Vu 43D6545 (43 inch) 109cm Full HD LED TV
Vu 43D6545 (43 inch) Full HD LED TV
Vu has launched Vu 43D6545 (43 inch) 109cm Full HD budget LED TV in India at Under Rs. 25000 to 30000 on offer priced available at Flipkart for Rs. 22999. These new generation A+ Grade IPS Panel will come in small and cool form factors and allow users to enjoy a richer, more immersive HD experience delivering fast, crystal-clear sports action and increased color fidelity together with the increased media-content resolution.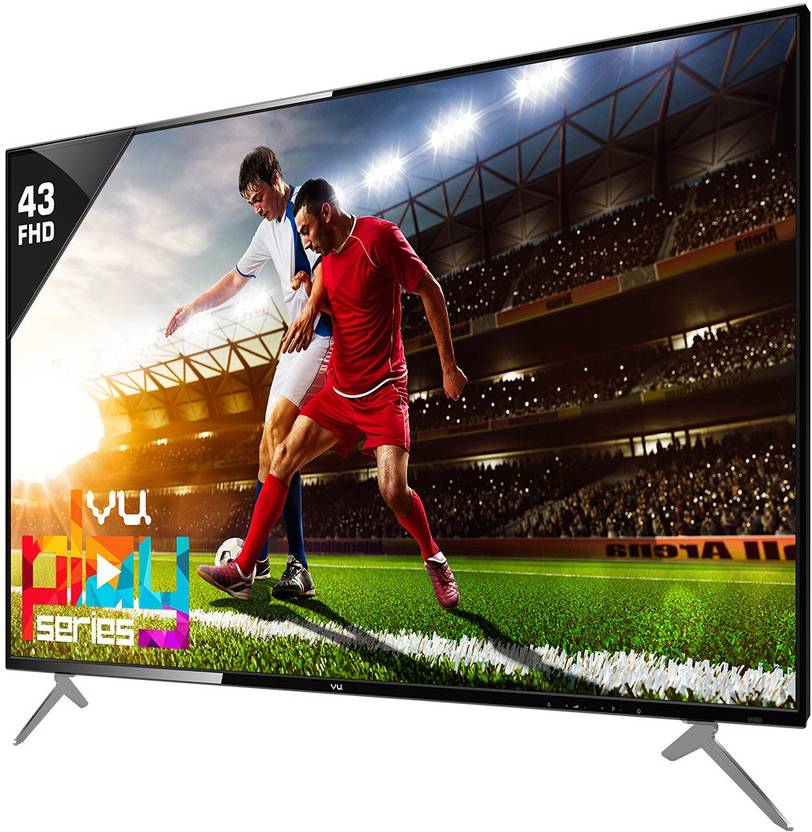 Vu 43D6545 (43 inch) 109cm Full HD LED TV
Connect-To-Your-PC-Laptop
You can not only watch your favorite TV channels or movies, but you can also connect your laptop or personal computer with the help of VGA or HDMI connection and enjoy your PC content on your Vu budget TV.
Vu 43D6545 TV Features
A+ Grade IPS Panel
Great Picture Quality
Zero Ripples
Sunlight Visible TV
Headphone Connectivity
Wide Viewing Angle
Connect to Your PC or Laptop
Pre Adjusts to Your Room
Maximum Entertainment
Crackle-free Sound
No Gray Hair Standard
Great Picture Quality
This Vu TV delivers fast, crystal-clear action when you watch sports so you can enjoy a rich and immersive HD experience. Increased color fidelity, coupled with increased media-content resolution enhances your TV-watching experience. | Best VU 39-inch Full HD LED Vu H40D321 Price at Rs. 19999.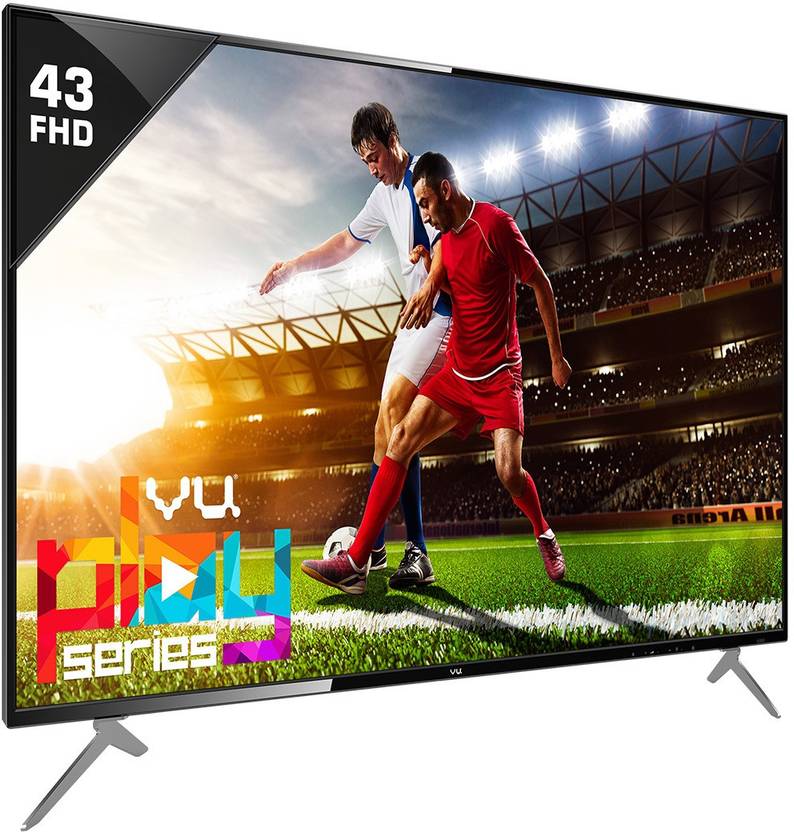 Movies, games, music, and sports events, you can catch them all in stunning clarity on this best 43 inch Full HD LED TV from Vu. Its IPS panel technology protects the TV 's display from external pressure and gives you ripple-free images.
This TV also packs an Advanced Micro Lens Optical design IPS panel which facilitates high transmittance of every picture to bring you a truly High Definition feel. To add to your experience is this TV's jumbo-sized box-type design speakers which create stereo separation, thereby allowing it to deliver a stadium-like surround-sound experience.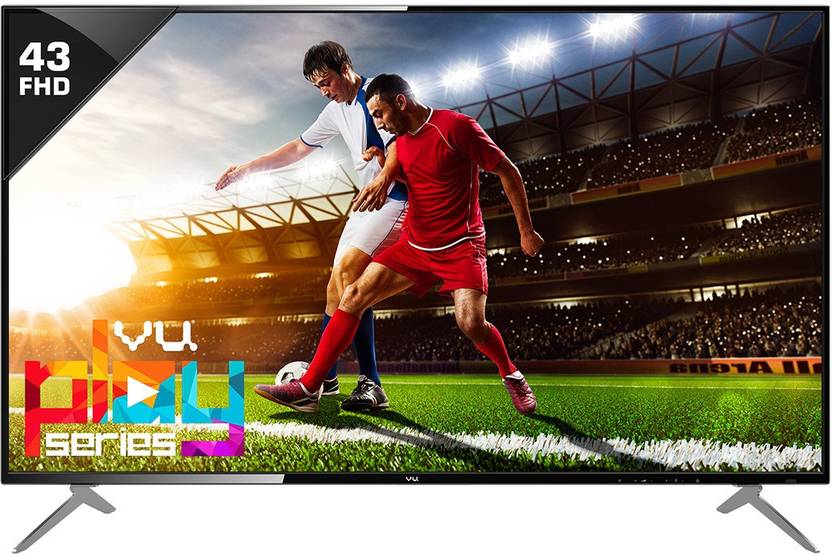 Display Size 109 cm (43)
Screen Type LED
HD Technology & Resolution Full HD, 1920 x 1080
3D :No
Smart TV :No
Curve TV :No
Touchscreen :No
Motion Sensor :No
HDMI 2
USB 2
Built In Wi-Fi No
Launch Year 2017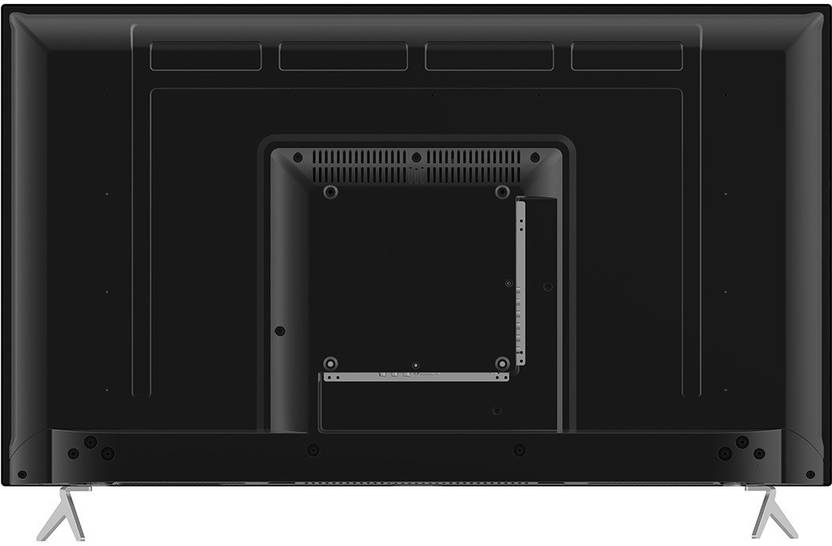 General
In The Box
TV Unit
Remote Controller
2 AAA Size Batteries
Power Cord
Cable Tie
User Manual
VESA Wall Mount
Wall Mounting Bracket
Model Name :43D6545

1 Year Vu Domestic Warranty
Vu 109cm (43 inch) Full HD LED TV (43D6545) offer price in India on Flipkart at Rs.22999
Vu 109.3 cm (43 inches) 43D6545 Full HD LED TV Price in India at Amazon for Rs.29990