Flipkart Billion 10000mAh Power Bank Price in India
Flipkart Billion 10000mAh Power Bank Price in India
Flipkart Billion brand today launched new 15000mAh and 10000mAh power banks that are 'Made in India' budget power banks starting price at Rs. 799 for 10000mAh and 15000mah power bank priced at Rs. 999 . Both have Power comes with a 5V 2.0A Adapter for Optimal Charging Speed a 5V / 2A input port and also come with built-in LED Torch Light. These batteries lose less than 3-4% charge when idle for one month and are also made to last longer, with upto 500 charge/discharge cycles, says Flipkart.
Flipkart Billion 10000mAh Power Bank
Rapid charge of lightning
This power bank has a 5 V / 2.1 A USB port that charges at twice the speed of a normal 5 V / 1A power supply bank.
Power on the go
With a capacity of 10000 mAh, this 1 billion power bank can be fully charged until the battery capacity becomes 2.4 times from 3000 mAh.
Multiple safety functions
It has seven-way protection including temperature protection, so the power bank will not overheat while charging the device. Other safety functions include over voltage, short circuit, over current protection and so on.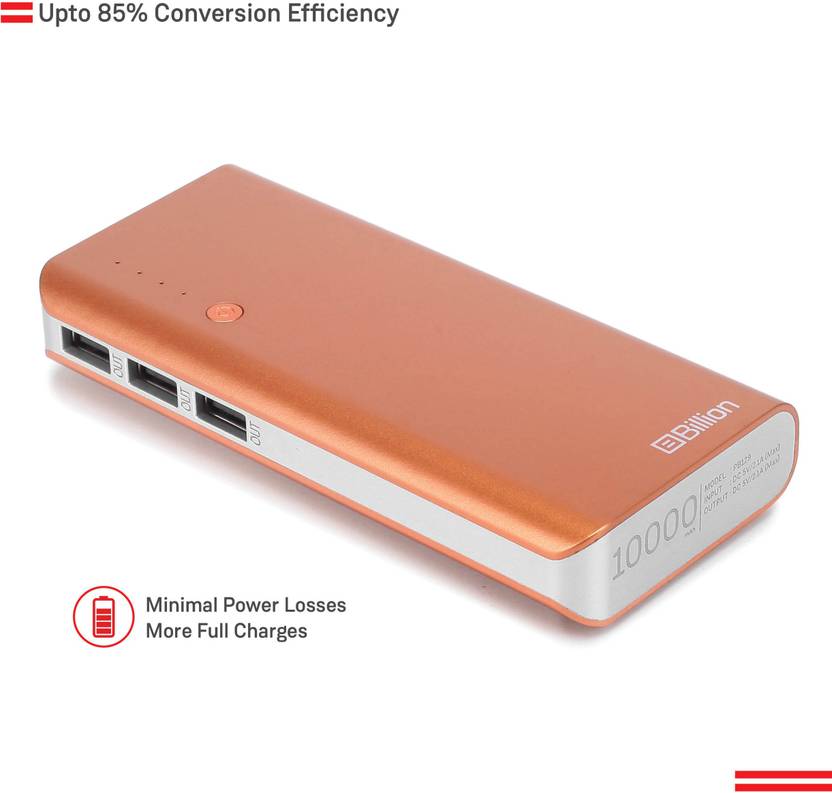 Battery
This power bank 15000mah and 10000mah , which is driven by A + grade high energy density lithium ion battery, lasts for several days. 10000mah power bank how many full charge the battery will last up to 500 charge / discharge cycles.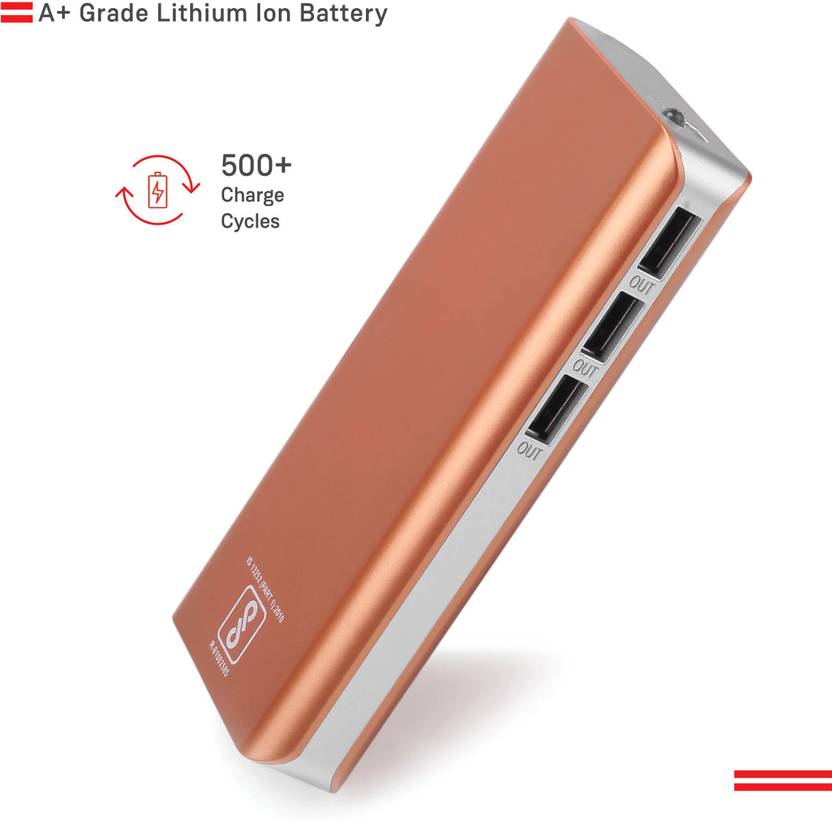 Multi-device charging support
This 1 billion 10000mah power bank with 3 USB ports can be used for charging mobile phones, Bluetooth headsets, smart watches and more.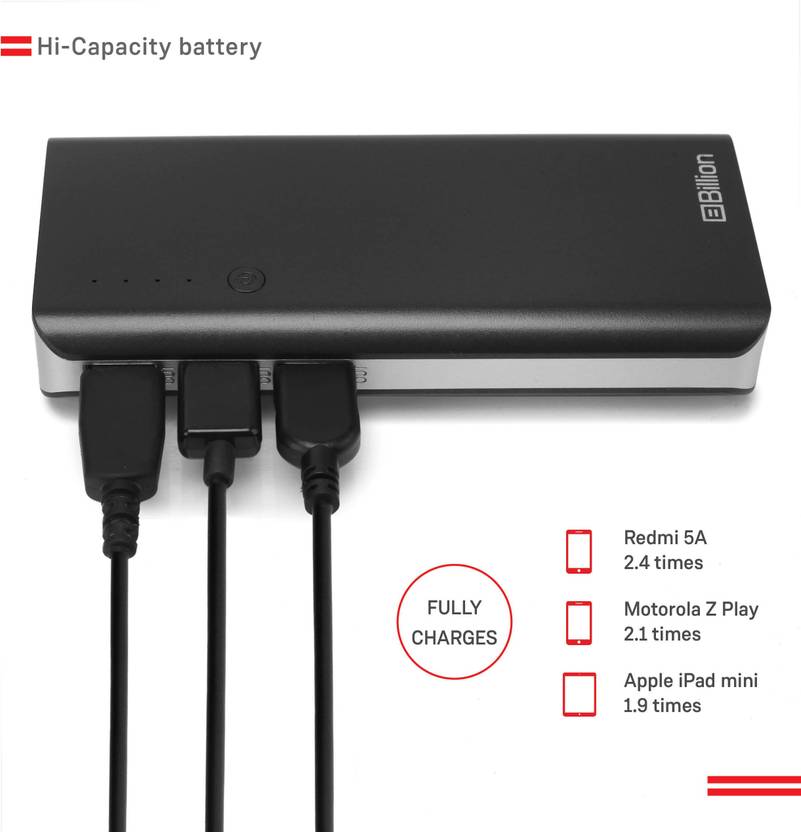 Weight performance, lightweight
This 1 billion best 10000mah power bank with a weight of about 260 g is lightweight and portable.
Safety Features – Temperature protection against overheating while charging devices, Over & under voltage protection to keep the device safe.
Weighs 260 g | Capacity: 10000 mAh
Lithium-ion Battery | Micro Connector
Power Source: 5V 2.0A Adapter for Optimal Charging Speed
Charging Cable Included
LED battery-level indicators
Number of Output Ports 3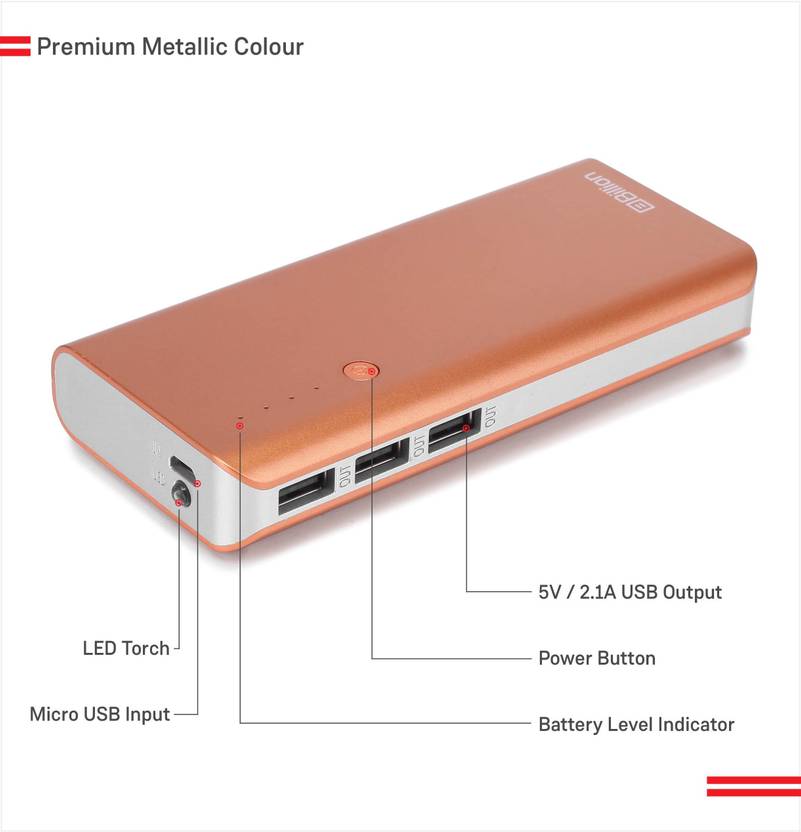 10000mah Power Bank Price
Billion PB130 and Billion PB129 RapidCharge 10000 mAh Power Bank comes in Copper and Black colors is price in India at Rs. 799 now available from Flipkart.
Flipkart Billion 10000mAh Power Bank
1 Year Warranty
10 Days Replacement Policy from flipkart